Extension Lect. by Atarjit Singh Writer
An ext. Lect was held on 25-01-2014 in Master mind college of education on Punjabi art of Culture and need of progressive Singing today's World. The resource person for that occasion was Sh. Atarjit Singh (Writer). At last Prof. D.R Singla thanked the guest and gave them a token of Love.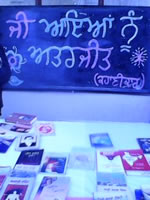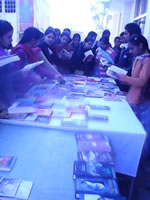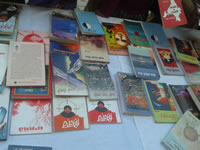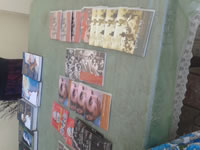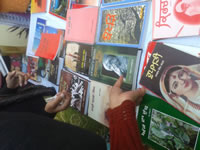 Talent Hunt 2014-2015
Talent Hunt was held on 22-09-2014 in the Master Mind College of Education for finding the talent of the students in 2014. Dean Arun Kansal,(G.K.U, Talwandi Sabo) was the chief guest on that day.




Quiz Competition 2014-2015
Quiz Competition was held on 18-09-2014 in Master Mind College of Education.
Role as a Quiz Master Dr.(Mrs.) Vinod Devgun(Principal, MMCE, Bathinda) All houses were participated in Quiz Competition. At the End Arbindo House Ghosh was got 1st position. At last Director, Prof D.R Singla and Principal Dr. Mrs. Vinod Devgun to congratulate the winner team.



Alumni Meet
Alumnus meet was placed on 13th Jan, 2014 - 2015 - under the guidance of Principal Dr.(Mrs.) Vinod Devgan in which about 150 students from last various session joined us president of Alumni association.




Blood Donation Camp
Blood Donation Camp was organised by Shiv Shakti Welfare Society on 14st March, 2015 Total 35 Students Blood Donated.
Educational Tour on 18th April,2015
Places:- Hawelli , Water park and Wonder Land (Jalandhar).
Under the Supervision of Principal Dr.(Mrs.) Vinod Devgan on educational tour was organised, teachers namely Mangal Singh , Priti Arora and Mr. Paramjit Kumar along with 40 Students Visited hawelli, Water park and Wonder land. The Students enjoyed a lot during the educational tour and gathered information about different places there.






Saars Mela
Students Enjoying Saars Mela